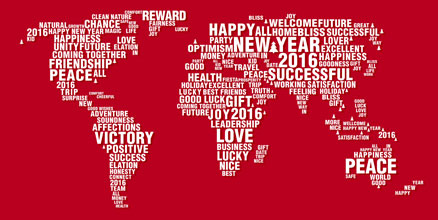 Weird and wonderful ways that New Years is celebrated all over the world.
The Daily Mail shows in an infographic, the many New Years traditions partake in to herald in the New Year, including mass kissing fests, diving into lakes holding tree trunks, wearing red underwear, and splashing water on each other…
Below is the transcript of the first 5 countries NY traditions…
CHINA (GMT +8)
Many Chinese people will paint their front door red as a symbol of happiness and good fortune. They may also choose to hide their knives so that nobody cuts themselves, as it is thought cutting could impact on the luck of the entire family for the coming year.
BURMA (GMT +6.5)
The traditional Thingyan festival involves people splashing water on one another in order to start the new year with a purified soul.
RUSSIA (+3)
Russians write down a wish, burn it and then throw it into a champagne glass. They then must drink the champagne before 12.01
ITALY (GMT +1)
In Venice, people gather in St. Mark's Square to see in the new year with a mass kissing session. That's one way to create fireworks!
SPAIN (GMT +1)
Many Spanish and Latin-American people eat 12 grapes in time with the twelve chimes of the clock at midnight, a tradition which is said to secure them a happy year to come.
Thank you to the Daily Mail for this great image!
To view the whole infographic of 50 countries, click here à
http://www.dailymail.co.uk/travel/travel_news/article-2876264/Mass-kissing-sessions-talking-cows-diving-frozen-lake-holding-tree-trunk-Infographic-reveals-bizarre-ways-New-Year-s-Eve-celebrated-world.html#ixzz3vrHworF8