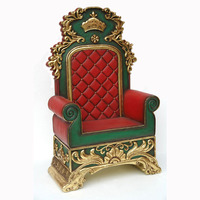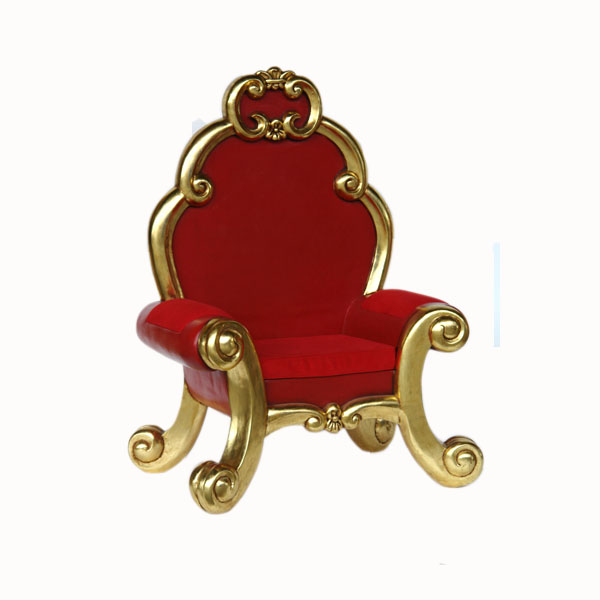 Santa Thrones and Santa Chairs are a perfect seat for your Shopping Centre Santa Display where photos are taken with Santa for a family portrait. The photo shot can be duplicated and distributed in many households; gifts for the Grandparents, Parents, God parents and family friends. Some families use this special time of year to take an annual photo with Santa to capture the progress of their children growing up.
Also many secrets lay in this seat where all the kids and adults whisper their wish for Christmas presents for Santa to deliver on Christmas morning.
The Santa Throne and Chair is made out of a very strong mould of Fibre Glass Resin which makes the product robust and durable to last for many years with a little TLC. They are a necessity in every Christmas Display as it is the centre attraction where Santa Clause will rest and spread his beautiful smile and Christmas cheer to all around him. Santa Thrones and Chairs are also available for hire on a daily or weekly basis to smaller Shopping Malls, Clubs, RSL, Pubs or just for an event at a local School or Kindy where Santa is Invited to extend some Christmas Spirit. Santa's chair can also be used as a classy Corporate prop and is available from your Father Christmas Online store - www.fatherchristmas.net.au.
Also available to enhance your Christmas Display:
- Santa Clock
- Santa Mail Box
- Christmas Arch
- Christmas Tree
- Nutcracker