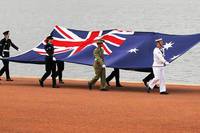 The lucky country we live in - AUSTRALIA.
The tradition of having Australia Day as a national holiday on 26 January is a recent one.
It wasn't until 1935 that all the Australian states and territories used the name Australia Day to mark the date 26 January. From 1994 we have celebrated Australia Day consistently as a public holiday.
Citizenship ceremonies are generally conducted by local government councils and can be held on Australia Day as part of the program of events. The Department of Immigration and Border Protection administers citizenship ceremonies. Citizenship symbolizes the belonging of a country where you were born or a country where you have decided to make your home.
If your were not born here, an application process must be taken for you to become an Australian citizen. Once approved, arrangements are made for you to attend a Citizenship Ceremony where you would undertake a pledge before a person delegated by the Minister, then you are an Australian citizen. This a commitment to Australia and its people to be united as a nation and respect and share the values of our beautiful country.
On Australia Day we recognise the unique status of the Aboriginal and Torres Strait Islander peoples. The National Australia Day Council (NADC) is committed to playing a part in the journey of Reconciliation by helping all Australians to move forward with a better understanding of our shared past, and importantly how this affects the lives of Aboriginal and Torres Strait Islander peoples today, and how we might build a better future together.
The NADC's approach to Reconciliation is one of leadership. We recognise that some Aboriginal and Torres Strait Islander people, and some non-Aboriginal and Torres Strait Islander Australians, may have mixed feelings about celebrating this day. January 26 has multiple meanings: it is Australia Day and it is also, for some, Survival Day or Invasion Day. The NADC acknowledges that the date brings a mixture of celebration and mourning and we believe that the programs presented by the NADC should play a powerful and positive role in advancing Reconciliation.
Australia Day has many Ambassadors, to list a few from Queensland
- Uncle Albert Holt
- Angelo Puglisi
- Chern'ee Sutton
- John Lazarou
And this years Young Australians of the year Nic Marchesi and Lucas Patchett.
The full list with all states can be seen on http://www.australiaday.org.au/
A great place to celebrate Australia Day in Brisbane would be at Southbank where you can enjoy the day, either having a picnic or cooking a Barbecue (with Lamb of course). At 7.30pm there will be a fireworks display for approximately 10 minutes on the banks of the Brisbane river to celebrate the occasion. Also a very popular event on the day is The cockroach races at the Story Bridge Hotel @Kangaroo Point, other venues do thong throwing.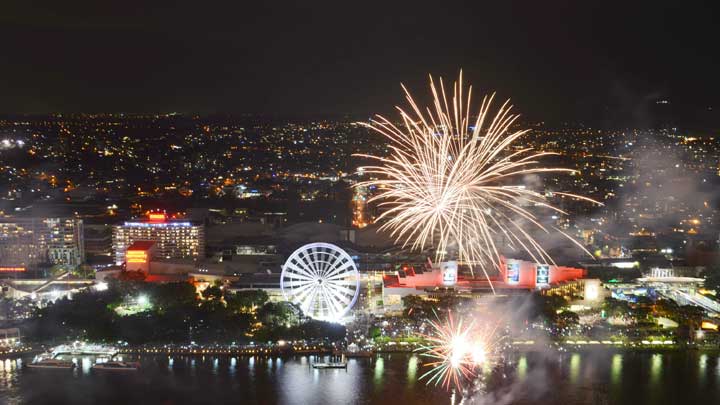 Many others will be enjoying the gathering of family and friends over a barbecue or a game of cricket in a park or on our beautiful sandy beaches by the water.
However you choose to celebrate Australia Day there is no doubt that this is a country filled with great pride and great humour.
Happy Australia Day!!!